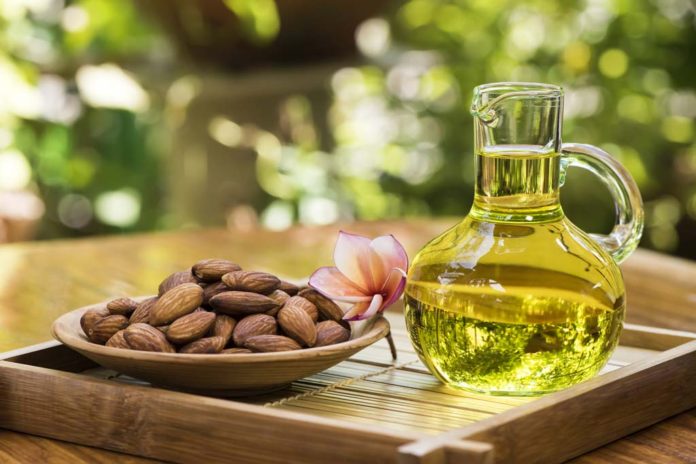 Last Updated on August 27, 2021 by Team FinderWheel
Sweet almond oil, which is the almond oil meant for face, skin and hair is e from raw almonds and is packed with proteins, antioxidants and vitamins. Vitamin E in almond oil helps to increase the circulation of blood under the skin, leading a to decrease in the hair fall and adds a glow to the skin. While the almond oil benefits are many and well known, the question remains as to where one can find the best almond oil for use. If you are in a similar hunt, here is a list compiled just for you!
Best Almond Oil for Healthy Skin and Hair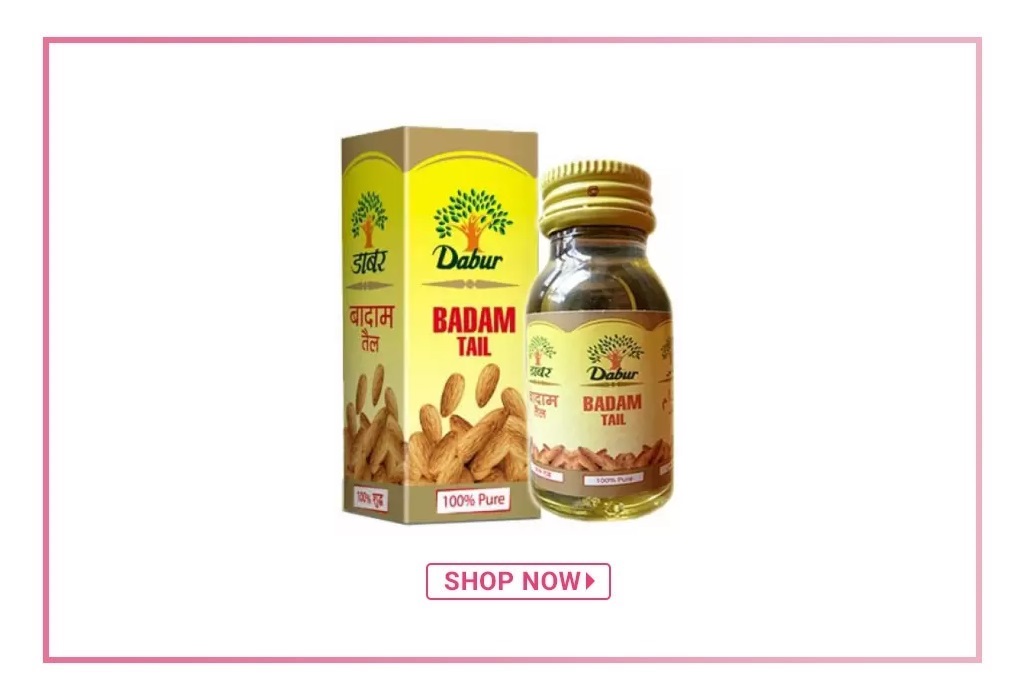 Dabur Almond oil is a well-trusted product in India since generations. It can be used to gain a healthy glowing skin, and get back your thick luscious hair. This almond oil for skin is safe for use with babies. Add some of it in milk for better immune functioning.
Available for 160 rupees for 50mL, it can be found in any departmental store, and online at Amazon.
Patanjali Badam Hair oil works wonders on dry hair, softening it and improving texture. It can also be used for massaging on the body as it helps replenish lost nutrients. However, since it is not extra virgin, avoid using on your face.
It is available at 50 rupees for a 100mL bottle, at any Patanjali store or online.
This is one sweet almond oil that our parents have great faith in. This oil is natural, and can be ingested. Not just for hair and skin, it also helps relieve constipation and is very good for the heart.
Its price is 299 rupees for 100mL, and can be found in any offline or online store.
Khadi is one brand that is known for its good quality natural products at affordable prices. Khadi Sweet Almond Oil is pure, and can be used to attain beautiful and thick hair. It also doubles up as almond oil for face. Ingesting it increases blood circulation.
It is available for 335 rupees for 100mL.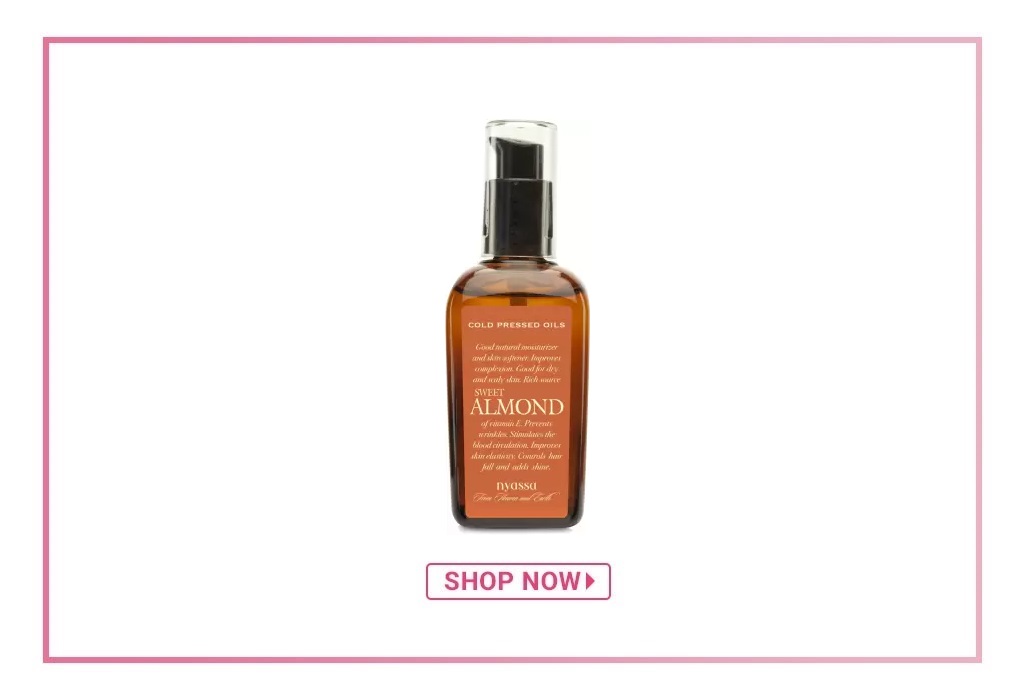 Excellent almond oil for skin, this brand hydrates the skin and makes it soft. It can also be applied to irritated or sensitive skin. Its cold-pressed procedure helps to retain all its nutrients, fragrance and benefits. You can use it to aid hair growth too. It has a dispenser for ease of use.
It comes for 550 rupees for 100mL. Buy it online at Amazon.
Bajaj Almond Oil has been lurking around in our houses for a very long time. It has a distinct odor. Having about 300% more vitamin E than coconut oil, this oil is useful for the hair, body, and face. Since it is not very greasy or heavy, a few drops can also act as a live-in-conditioner.
At a very reasonable rate, it comes for 115 rupees for a 200mL bottle. You can buy it at any grocery store.
If you are looking for pure almond oil, Mitti se is the best company you can opt for. Made from cold-pressing almond seeds, the end product is high-quality extra virgin almond oil. It can be used for skin and hair. The nutrient content of this oil consists of Vitamin A, E, B1, B2, and B6. It does not just increase the elasticity of the skin but pure almond oil also reduces hair fall.
Priced at 260 rupees for 50mL, you can shop for it online at Amazon or Flipkart.
Aloe Veda Distill Sweet Almond Oil is loaded with vitamins and minerals. The skin absorbs it deeply with ease, which helps it moisturize the skin from within.
It comes for 525 rupees for a 200mL bottle. You can buy online it at Flipkart.
Fab India sells this amazing Sweet Almond Oil at reasonable rates that work wonders on skin and is odorless. This almond oil for skin helps in moisturization of the face, as well as for a good massage of the body. In the dry winters, this oil is excellent to keep your body's skin hydrated.
It can be bought for 550 rupees (200mL), at any Fab India store, or even online.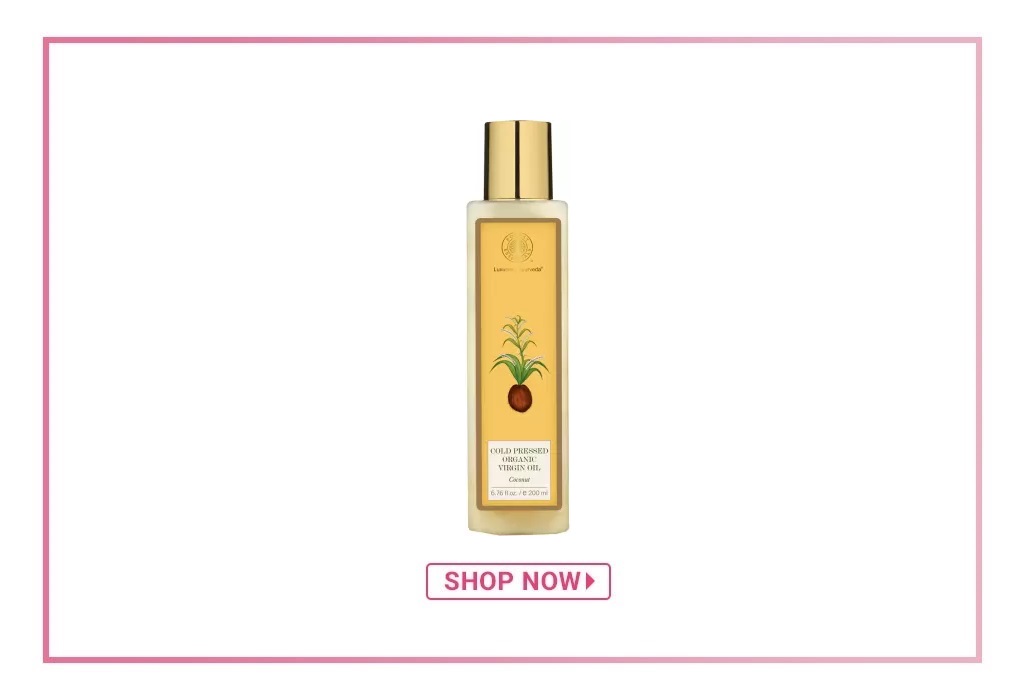 Made by cold-pressing raw almond seeds, this is a virgin oil, and retains all the almond oil benefits. It softens skin and nourishes it from within, promoting cell regeneration. It absorbs into the skin, without being too heavy or greasy.
Falling at a higher range, it is priced at 1550 rupees for 200mL. You can buy it at any Forest Essential store, or from their online site. It is also found at Flipkart.
Talking of almond oil benefits, this product comes from one of the world's leading brands on natural cosmetics. Owing to its undiluted, chemical-free form, it can be used on babies, sensitive skin, and on irritations. It is a great choice to get rid of dark circles.
It is available for 499 rupees (for a 50mL bottle). It is best to buy it online at Amazon.
Combining the goodness and rich nutrients of margosa, almonds and coconut oil, this oil has been crafted for the soft and delicate baby skin. It is a great choice for giving your baby a massage since it also makes the bones stronger.
It's available at 175 rupees for 120mL! You can buy it in their shops, or order online from Amazon.
Thus, choose your almond oil brand carefully. Remember! Irrespective of brand, almond oil is lighter, has a less pungent odor and doesn't feel greasy. With all those almond oil benefits, it is a clear win-win choice!