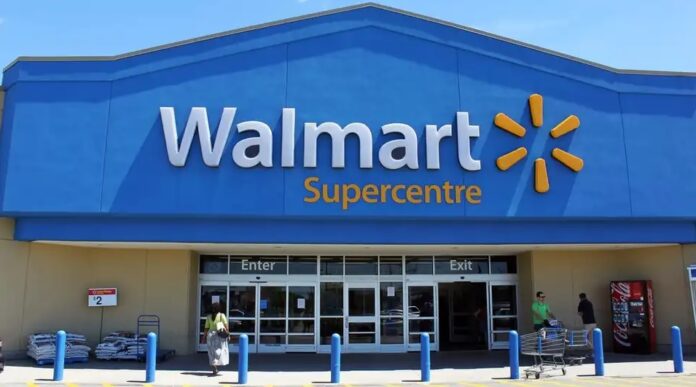 Last Updated on February 9, 2021 by Team FinderWheel
About Walmart
Walmart is a multinational retail company operating a chain of grocery stores, discount department stores, and hypermarkets. The company was founded in 1962 by Sam Walton and incorporated in 1969. It is headquartered in Bentonville, Arkansas, and has outlets in almost all parts of the world. From a humble beginning in Rogers, Arkansas, Walmart has expanded and currently runs 11,348 retail units under 58 banners in around 27 countries. Most of the retail stores operate under different names. Today, the retail company is the largest in the world by revenue and also the largest private employer with over 2 million employees worldwide.
Walmart Locations Around The World
Looking for the Walmart stores in the world, here is a list of Walmart stores worldwide including the Supercenter, Discount Store, and Neighborhood Market.from 2008 to 2020.
Total number of Walmart stores worldwide from 2008 to 2020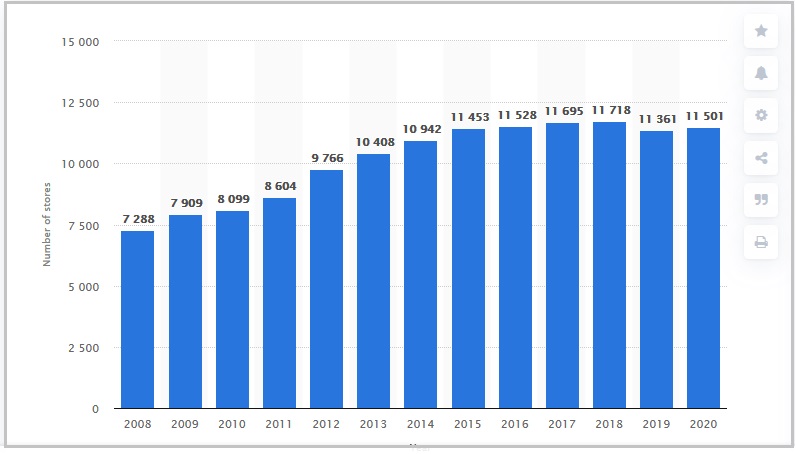 Walmart Stores list by Country
| Rank | Country | Walmart Store Locations |
| --- | --- | --- |
| 1 | United States | 5,362 |
| 2 | Mexico | 2,448 |
| 3 | United Kingdom | 633 |
| 4 | China | 433 |
| 5 | Canada | 411 |
| 6 | South Africa | 390 |
| 7 | Chile | 375 |
| 8 | Japan | 331 |
| 9 | Costa Rica | 257 |
| 10 | Guatemala | 250 |
| 11 | Honduras | 106 |
| 12 | Nicaragua | 103 |
| 13 | El Salvador | 97 |
| 14 | Argentina | 92 |
| 15 | India | 25 |
| 16 | Botswana | 11 |
| 17 | Zambia | 7 |
| 18 | Mozambique | 6 |
| 19 | Nigeria | 5 |
| 20 | Ghana | 4 |
| 21 | Namibia | 4 |
| 22 | Lesotho | 3 |
| 23 | Kenya | 2 |
| 24 | Malawi | 2 |
| 25 | Swaziland | 1 |
| 26 | Tanzania | 1 |
| 27 | Uganda | 1 |