Your world revolves around your little one, doesn't it? In every small and big way, you want to get the best and the safest...
Gone are the days when people used to have healthy lifestyles and they were less inclined to consuming industrially processed food. People ate their...
In the massive crowd of so many hair oil brands available today that make sure to convince you that their oil is the epitome...
If you searching for the months of the year in Spanish? Here is the list of all the calendar months in Spanish. List of All...
Lips are softer then the skin at other places of our body, they are even softer than the skin on our face, so they...
Product Snapshot 99.3% Natural. A very light-based sun-protection lotion that is blended with glycerin and olive oil to protect the skin without leaving any...
Product Snapshot An ideal comeback treatment for stressed and dull skin. Controls oil and sebum production. Soothes and relaxes the skin apart from enriching...
Aroma Magic Neem and Tea tree Face wash is an amazing product for oily and acne prone skin. Aroma Magic Face Wash 100% paraben, alcohol,...
About Kama Ayurveda Organic Neem Oil for Face, Skin And Hair This oil is something that will literally help your body top to toe. You...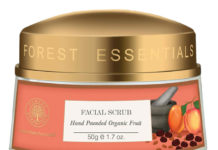 Product Snapshot This product uses fruits extracts for exfoliating purposes. Hand-pounded and has a perfect consistency. Blends organically have grown Dates and Peaches which...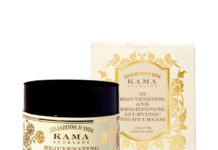 Product Snapshot This saffron-based cream is 97.5% natural. Contains skin lightening ingredients like saffron, aloe vera and mulethi. Removes dark spots and pigmentation. Absorbs into...
Product Snapshot A traditional utensil, this is an environment-friendly product. It does not degrade the environment, decomposes quickly and keeps our earth clean. It...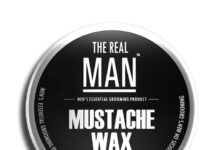 Product Snapshot 100% natural. Contains skin moisturizing oils like almond and jojoba. Healthy for the skin. Suitable for all skin types. About The Real Man Mustache...
Pantene Oil Replacement Contains Paraben Hair cream and serum Pro V formula The shelf life of 2 years Economical Product About...
Product Snapshot This face serum is 100% natural. Power-packed with 24K gold bhasma, essential oils, turmeric, and milk. Specifically targets signs of ageing. Removes...
Product Snapshot Light and gentle cleaner for daily use. Cleans surface-level dirt, unclogs pores, and removes impurities. Protects the face of its natural oil...
The Park Avenue Cool Body Fragrance soap is a good soap with an exotic fragrance and refreshes the whole body. Park Avenue Cool Blue Fragrant...