Your world revolves around your little one, doesn't it? In every small and big way, you want to get the best and the safest...
Gone are the days when people used to have healthy lifestyles and they were less inclined to consuming industrially processed food. People ate their...
In the massive crowd of so many hair oil brands available today that make sure to convince you that their oil is the epitome...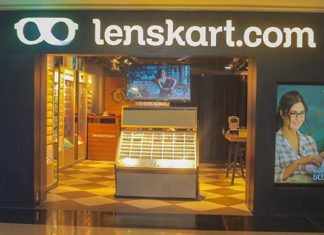 About Lenskart .com Website: https://www.lenskart.com/ Lenskart is the leading online shopping website for eye wear in India.  A one-stop online resolution for buying eye wear and its...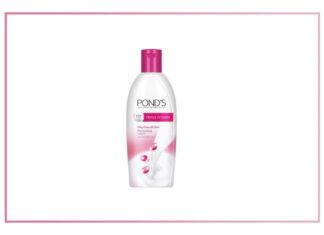 Pond's Triple Vitamin Moisturising Body Lotion Pond's Triple Vitamin Moisturising Body Lotion is specially formulated to prevent dry, chapped skin in winters It contains...
Product Snapshot Iris is a company that has launched India's very own line of natural but affordable home fragrances. Its reed diffuser is one of...
Product Snapshot Light and gentle cleaner for daily use. Cleans surface-level dirt, unclogs pores, and removes impurities. Protects the face of its natural oil...
Product Snapshot 100% organic toilet cleaner. Tackles hard water stains. Chemical free and safe for children. Can be used for the toilet seat, sink,...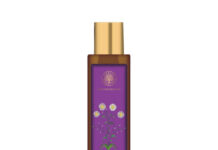 Product Snapshot It is a deeply nourishing hair oil with repairing properties. It improves the texture of hair and also thickens the hair by...
The Park Avenue Cool Body Fragrance soap is a good soap with an exotic fragrance and refreshes the whole body. Park Avenue Cool Blue Fragrant...
Product Snapshot It is a very gentle and rich hand cleanser. It is a natural and safe product that is made by blending the...
Product Snapshot A traditional utensil, this is an environment-friendly product. It does not degrade the environment, decomposes quickly and keeps our earth clean. It...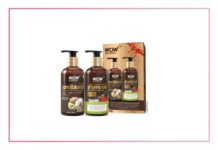 WOW Apple Cider Vinegar Shampoo 100% vegan Cruelty-free product Made from Himalayan Apple Cider Mild shampoo Worth the price...
Patanjali Almond Hair Oil Patanjali Almond Oil is a hair oil to strengthen and condition hair, resulting in reduced hair loss. It leaves...
Product Snapshot This face serum is 100% natural. Power-packed with 24K gold bhasma, essential oils, turmeric, and milk. Specifically targets signs of ageing. Removes...
Product Snapshot A mild daily-use cleaner, it helps reduce hair fall, strengthens hair and promotes hair growth. Hydrating chemical free shampoo, it is 100%...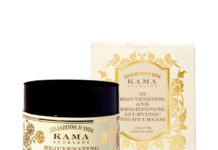 Product Snapshot This saffron-based cream is 97.5% natural. Contains skin lightening ingredients like saffron, aloe vera and mulethi. Removes dark spots and pigmentation. Absorbs into...