Your world revolves around your little one, doesn't it? In every small and big way, you want to get the best and the safest...
Gone are the days when people used to have healthy lifestyles and they were less inclined to consuming industrially processed food. People ate their...
In the massive crowd of so many hair oil brands available today that make sure to convince you that their oil is the epitome...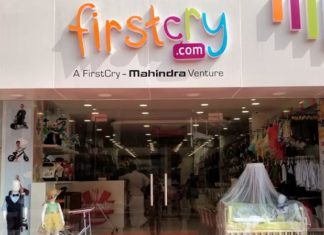 About FirstCry.com Website: http://www.firstcry.com/ FirstCry.com – Best online shopping website in India for baby, kids & new mom products, offering across the baby care categories like...
Pond's Age Miracle Wrinkle Corrector Cream Review Enriched with Retinol C Complex Sun's cream included Day cream ...
Product Description It has a pure aqueous extract of soap nut which is a natural foaming agent. It is mild on the skin and...
Patanjali Protein Hair Conditioner Patanjali Protein Hair conditioner brings a silky and bouncy appearance to the hair. It keeps the hair in condition until...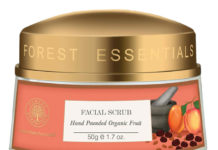 Product Snapshot This product uses fruits extracts for exfoliating purposes. Hand-pounded and has a perfect consistency. Blends organically have grown Dates and Peaches which...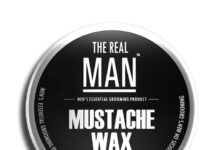 Product Snapshot 100% natural. Contains skin moisturizing oils like almond and jojoba. Healthy for the skin. Suitable for all skin types. About The Real Man Mustache...
Product Snapshot Iris is a company that has launched India's very own line of natural but affordable home fragrances. Its reed diffuser is one of...
Product Snapshot Eco-friendly bags that is helpful for storage of fruits and vegetables, jewelry, accessories, and other small items. Made from 100% pure cotton,...
Parachute Advansed Body Lotion Deep Nourish Contains Paraben Oil-based product Pocket-friendly Easily available About Parachute Advanced Body Lotion Deep Nourish Cleansing, Toning, and...
Aroma Magic Neem and Tea tree Face wash is an amazing product for oily and acne prone skin. Aroma Magic Face Wash 100% paraben, alcohol,...
Biotique Bio Musk Root Fresh Growth Nourishing Treatment Nourishing hair mask SLS free Provides hair spa results Economical Easily available About Biotique Bio Musk Root...
This beard oil from the brand Beardo is a blend of rich natural oils and vitamins which promote beard growth and promote overall beard...
Product Snapshot This face wash is 100% natural. Power-packed with Essential Oils, Aloe Vera Juice and Vetiver extracts. Removes dark spots and pigmentation. Mild...
Patanjali Aloe-Vera Gel is a worldwide natural extract of aloe-vera plant suitable for all skin types. It is a multipurpose gel which can be...