Your world revolves around your little one, doesn't it? In every small and big way, you want to get the best and the safest...
Gone are the days when people used to have healthy lifestyles and they were less inclined to consuming industrially processed food. People ate their...
In the massive crowd of so many hair oil brands available today that make sure to convince you that their oil is the epitome...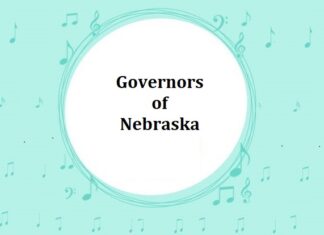 Are you looking for the Governors of Nebraska? Here is the list of all the Governors of Nebraska from beginning to present with their...
Patanjali Sun Screen Cream Contains chemicals Paraben-free Multiple protection About Patanjali Sun Screen Cream SPF 30 Patanjali has presented its sunscreen with SPF...
Product Snapshot This face wash is 100% natural. Power-packed with Essential Oils, Aloe Vera Juice and Vetiver extracts. Removes dark spots and pigmentation. Mild...
Biotique Bio Kelp Fresh Growth Protein Shampoo 100% natural product Pocket-friendly No SLS Paraben-free About Biotique Bio Kelp Fresh Growth Protein Shampoo...
Product Snapshot A traditional utensil, this is an environment-friendly product. It does not degrade the environment, decomposes quickly and keeps our earth clean. It...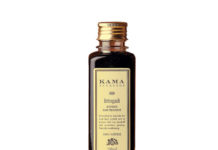 Product Snapshot Prevents hair loss, dandruff and premature greying. Gives lush and glossy hair. Indigo, Eclipta Alba and Gooseberry promote hair growth. Antifungal Licorice...
Product Snapshot With a unique blend of pure and natural ingredients, the formulation is direct incorporation from the ancient Ayurvedic text of Ashtanga Hrudayam. ...
Product Snapshot Light and gentle cleaner for daily use. Cleans surface-level dirt, unclogs pores, and removes impurities. Protects the face of its natural oil...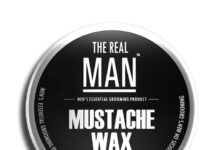 Product Snapshot 100% natural. Contains skin moisturizing oils like almond and jojoba. Healthy for the skin. Suitable for all skin types. About The Real Man Mustache...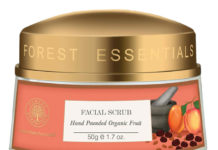 Product Snapshot This product uses fruits extracts for exfoliating purposes. Hand-pounded and has a perfect consistency. Blends organically have grown Dates and Peaches which...
Product Snapshot This saffron-based cream is 100% natural. The major ingredients are Saffron, Indian Madder, Mulethi etc. Helps in removing dark spots and pigmentation. ...
Aroma Magic Neem and Tea tree Face wash is an amazing product for oily and acne prone skin. Aroma Magic Face Wash 100% paraben, alcohol,...
Pantene Oil Replacement Contains Paraben Hair cream and serum Pro V formula The shelf life of 2 years Economical Product About...
Biotique Bio Musk Root Fresh Growth Nourishing Treatment Nourishing hair mask SLS free Provides hair spa results Economical Easily available About Biotique Bio Musk Root...