Your world revolves around your little one, doesn't it? In every small and big way, you want to get the best and the safest...
Gone are the days when people used to have healthy lifestyles and they were less inclined to consuming industrially processed food. People ate their...
In the massive crowd of so many hair oil brands available today that make sure to convince you that their oil is the epitome...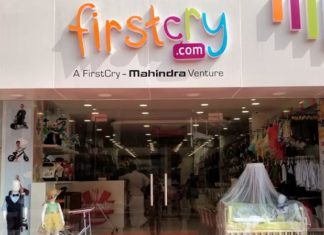 About FirstCry.com Website: http://www.firstcry.com/ FirstCry.com – Best online shopping website in India for baby, kids & new mom products, offering across the baby care categories like...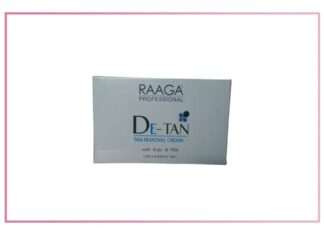 Raaga Professional De-Tan Tan Removal Cream Contains chemicals Pocket-friendly 12 sachets Easy to use Professional product About Raaga Professional De-Tan Tan Removal...
Product Snapshot A mild daily-use cleaner, it helps reduce hair fall, strengthens hair and promotes hair growth. Hydrating chemical free shampoo, it is 100%...
Product Snapshot Eco-friendly bags that is helpful for storage of fruits and vegetables, jewelry, accessories, and other small items. Made from 100% pure cotton,...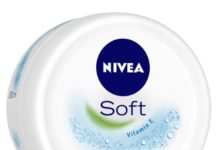 Nivea Soft Light Moisturizing Cream Oil-in-water emulsion makes the Nivea Soft Cream fast absorbing without any greasy feeling. Vitamin E and Jojoba Oil make...
Product Snapshot This face serum is 100% natural. Power-packed with 24K gold bhasma, essential oils, turmeric, and milk. Specifically targets signs of ageing. Removes...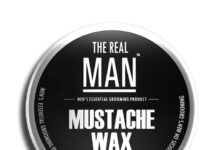 Product Snapshot 100% natural. Contains skin moisturizing oils like almond and jojoba. Healthy for the skin. Suitable for all skin types. About The Real Man Mustache...
Product Snapshot Hand-crafted by traditional artisans of rural West Bengal. Designed ergonomically for better handling. Completely scratch-free. Anti-bacterial properties which make it safe and...
Patanjali Almond Hair Oil Patanjali Almond Oil is a hair oil to strengthen and condition hair, resulting in reduced hair loss. It leaves...
Product Snapshot It is made with the goodness of mandarin and neem along with a blend of organic aloe vera that makes the skin...
Product Highlights Indulekha Bhringa Hair Oil Indulekha Bhringa Hair Oil is an Ayurvedic treatment for hair fall It uses natural ingredients beneficial for hair:...
Product Snapshot A traditional utensil, this is an environment-friendly product. It does not degrade the environment, decomposes quickly and keeps our earth clean. It...
Parachute Advansed Body Lotion Deep Nourish Contains Paraben Oil-based product Pocket-friendly Easily available About Parachute Advanced Body Lotion Deep Nourish Cleansing, Toning, and...
Product Description It has a pure aqueous extract of soap nut which is a natural foaming agent. It is mild on the skin and...